FDM 3D Printing Service
3D printing with fused deposition modeling allows
for materials with unique properties.
Get instant quote
All uploads are secure and confidential.
Fused Deposition Modeling
FDM is a process where filament is pushed into a hot extruder. The filament is heated first and then deposited, through the nozzle, onto a build platform in a layer-by-layer process to form a solid part. This process is useful for low cost/high strength prototypes or fixturing.
Capabilities & Standards
330 x 270 x 200 mm (12.99" x 10.63" x 7.87")
± 0.5% with a lower limit on ± 0.5 mm (0.0196")
Support material is removed such that the supported surface has a consistent finish
FDM Design Guidelines
The table below is a summary of the recomemended minimum size for the most commonly encountered features in FDM 3D printing.
Dimensional Stability
Negative space tolerance test, getting down to a 0.2 mm radial gap between each pin and its corresponding hole.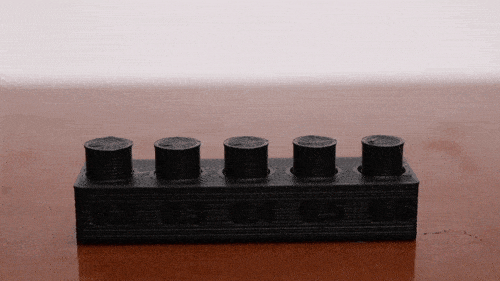 Source: Markforged